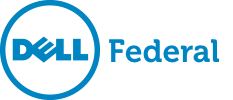 Sign in with your organizational account
You are accessing the Dell Federal Network, an information system of Dell Technologies made available to its employees and authorized third parties. This information system may contain Controlled Unclassified Information (CUI). Your use of this information system remains subject to Dell Federal's Acceptable Use Policy. Unauthorized use of the Dell Federal Network is strictly prohibited and subject to criminal, civil and/or administrative penalties. Dell Technologies may access, intercept, copy, review, disclose and delete any communications, files, websites, or data you access, create, or maintain with or on Dell resources or property, whether Dell-owned, managed or otherwise, including portable electronic devices and removable media. Dell Technologies routinely monitors and records communications occurring on the Dell Federal Network and may use or disclose any communication or data transiting or stored hereon in accordance with U.S. federal laws or regulations. You have no reasonable expectation of privacy regarding any communication or data transmitted or stored on the Dell Federal Network. Misuse of this information system will result in denial of future access privileges for third parties, and disciplinary action, up to and including termination of employment, for employees of Dell Technologies.
YOUR CONTINUED USE OF THE DELL FEDERAL NETWORK INDICATES YOUR UNDERSTANDING AND ACKNOWLEDGEMENT OF THE FOREGOING AND YOUR CONSENT TO MONITORING AND RECORDING YOUR USE AND COMMUNICATIONS.
Please report immediately any suspected unauthorized use of this information system to securityteam@federal.dell.com.